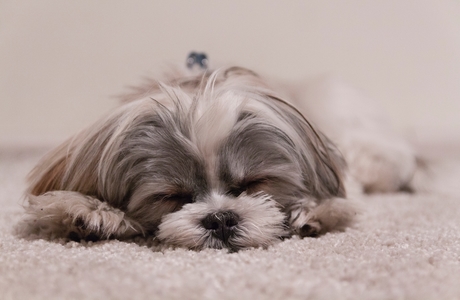 Your pets' home, away from home
Every boarding dog at the Animal Health Clinic will get his/her own indoor or outdoor kennel. We have five spacious indoor kennels and 3 nice and sheltered outdoor runs available. Our indoor kennels are heated in the winter time and comfortably cool in the summer time. The boarding area is ventilated with an air-filtration system for a cozy, odor free environment.
If you have more than one dog boarding with us, you can choose whether you want separate kennels, or if you would like your pooches to share their run.
We are a full-service boarding facility. Boarding is $25.00 per night.
All of our "guests" receive 2 meals daily. We proudly feed NutriSource Grain Free Chicken unless other specialty diets are required.
You can feel free to provide your companion with their own bedding and toys or use the materials we provide at our facility.
All of our kennel staff is well trained and we can meet the specific criteria of every pet!
We also offer boarding for cats.